Gosh, has it been almost a year since we've written a newsletter…?!?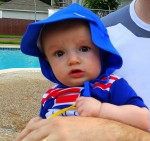 …Well, we have an excuse. And though there may not be any good excuse for having let things go so long, at least we can say our excuse is a cute one.
So as you might guess, it has been in the midst of dealing with a difficult pregnancy and then a somewhat colicky baby that we have had our most recent adventures.
… Even so, we couldn't resist writing to you with this one.
We hope it speaks to you.
---
Chasing Ducks
"I can't believe this."
She wanted to say something much wiser… Some word of comfort.   Anything.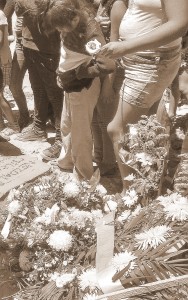 …A broken-hearted young man kept staring blankly back at her.  In the breeze between them a small balloon with characters from the movie "Frozen" bobbed over a two-year-old grave.
Say something… say something.   She thought to herself.
But there was nothing to say.
The message had come early that morning.  "Larry… my little girl died.  I want you to come."
…An old friend.  His little girl Nadaline was playing with some toys, we learned, and one rolled under the fridge.  She was instantly electrocuted.  They found her, lying there… A little limper than usual.
****
As soon as we read the message, we got dressed and immediately into the car.
Racing to an open-casket funeral for a girl the same age as our daughter,  Kim realized that a bit of advance warning was in order.   She turned to the car seat behind her.  "Today we are going to see a little girl who has gone to be with Jesus."
We got to the funeral just as it was ending.  Kim didn't ever even actually make it in. Nursing the baby in a too-hot van and then moving all of his things to the trunk was all she could do before the stream of long-faced people began to trickle out of the home where the funeral was held.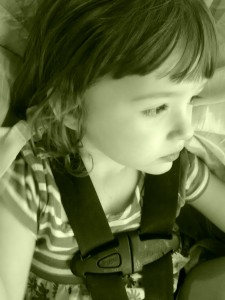 Inside, Karina had requested to be picked up to see the little girl, and Larry quietly held her up over the coffin.  She came out silent.  In the van packed full of people on the way to the burial, she sat with a distant gaze.
"How are you?" Kim ventured to ask.
"Mommy," she said looking out the window.  "I wanted to play with that little girl, but she wanted to be with Jesus."
… Then came the burial.
The hot sun was unbearable.  Watching the  girl's mother, Lupe, break down again and again on top of the open casket was even more so.
Standing speechless with a baby on her hip,  Kim kept thinking there ought to be something someone could do to help Lupe.  We're supposed to know what to do…  After all, weren't we called to somehow help these people?  What to say…?   Say something… say something.
Then Karina's words came to her… "She wanted to be…"
"Lupe!" she found herself shouting, and without meaning to,  she suddenly had the attention of everyone there.
She stopped. "…My little girl says she would have liked to know your little girl… but that your little girl wanted to be with Jesus."
The girl's mother stopped.  There was a sudden look between them.  A pause in the uncontrollable crying.
Just for a moment, Lupe had stopped to meet Kim's eyes.
For a moment.
And then the uncontrollable crying continued.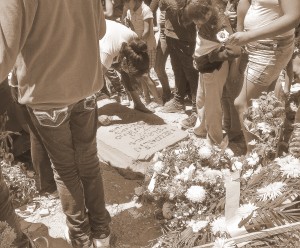 ****
A few days later, Larry drove out to see the family.  It was always risky visiting people after a sudden tragedy.
When he got home, Kim was wringing her hands. "So how was it…?  Lupe probably hates me after I interrupted things like that!"
Larry smiled. "Actually, things went well.  And Lupe's mom said your word was helpful for them." He winked. "…We even got a smile out of Lupe."
"Really?  So soon?  You got a smile…?  How'd you manage that?"
Larry was almost chuckling.  "Well… they had some ducks on their property."
"Oh…"  Now Kim had to smile.  She could only imagine.  Ducks and Karina.
"Yeah.  Poor ducks…!  Lupe said that their little girl Nadaline used to chase them around like that, too."
And so was the beginning of a beautiful relationship, which started, amazingly enough…  even though we never knew what to say.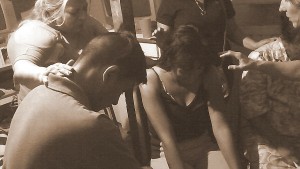 praying for Lupe and her family
…And to be sure, we still don't know what to say.
But the one thing that we do is get into the car and drive out to see Lupe, our old friend Gerardo, and their family each week.
And we talk about the weather… about life, about death, about their little girl Nadaline…And even about chasing ducks, from time to time.
… And strangely, Lupe has begun to be all right.  So one day, instead of screaming after Karina not to step in the mud too much, or chase the ducks too fast, or get too much duck poop all over her shoes, Kim decided to try chasing them, too.
Needless to say,  it was incredibly freeing….   Especially when Lupe broke out into a big grin.
So the next time you don't know what to say…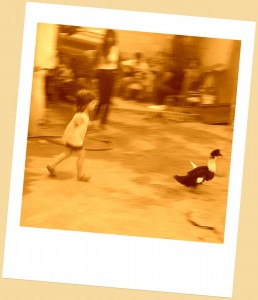 …Try chasing ducks.
You might just make someone smile.
Hey…
                   Do they have ducks in heaven…?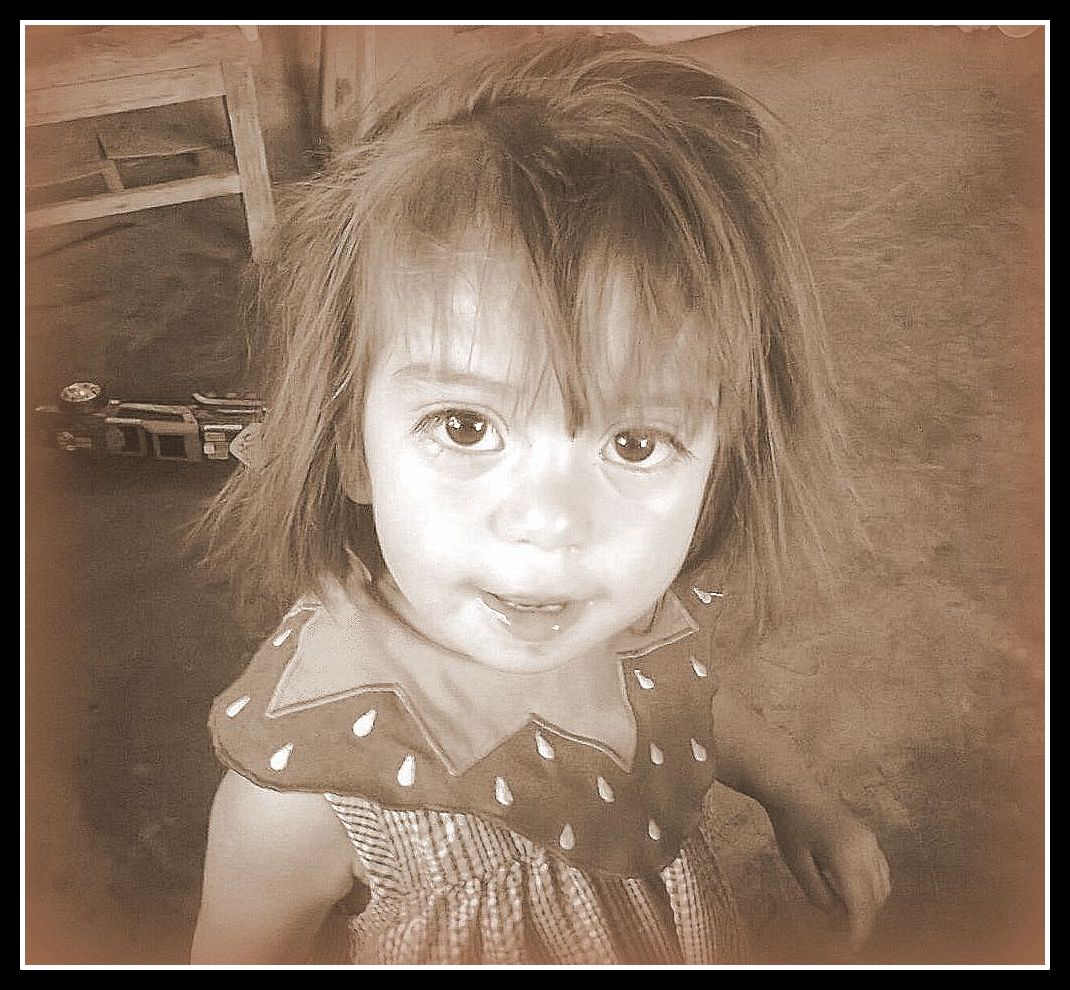 If they do… go easy on them,  Nadaline.
…And know that we miss you.  Karina still asks about you, and she really would like to have played with you.
But even so, it seems that in your death you have taught us something important about life — about living it to the fullest… and about how to enjoy the simple things.
…As if each day were our last.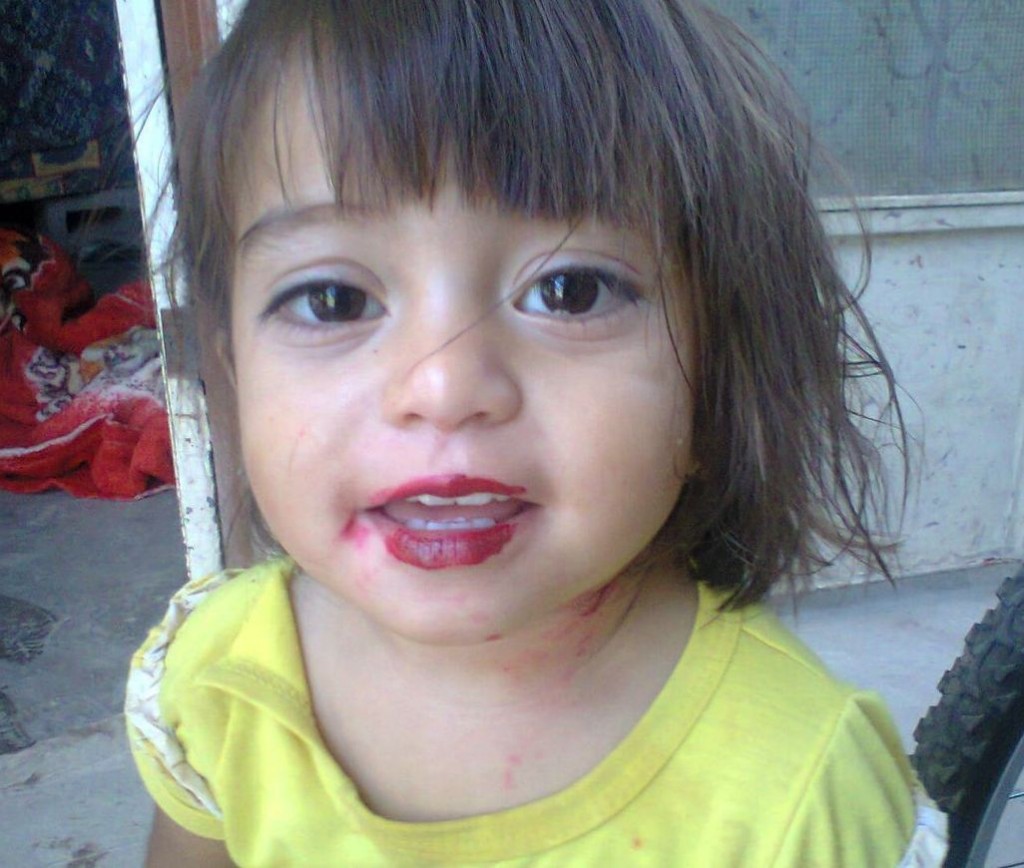 …And again, know you are missed.
For the rest of us, life will not be the same without you.
But we know that in the end, you decided to chase after something better.
… Up there.